T-BOL is Testosterone Enhancement Done RIGHT!
"Done right? Has testosterone enhancement been done wrong?" Absolutely. Traditional testosterone boosters relied on steroidal-based aromatase inhibitors (AI). These AIs were SO strong that they crushed estrogen beyond annihilation, thereby inhibiting lean mass gains and lowering sexual desire. AI's have also been reported to cause painfully dry joints, to have lead to false-positives on drug tests, and to have potentially disrupted healthy cholesterol values. And, it gets worse.
Today, many testosterone boosters rely primarily on nettle extract containing "divanil." An excellent free testosterone booster when used correctly, "divanil" has a little known secret. While it raises FREE testosterone, when used incorrectly it also LOWERS TOTAL testosterone...making these supposed "testosterone boosters" not really boosters at all.
"So how is T-BOL any different," you ask? T-BOL increases BOTH total and free testosterone, forgoing the use of AI's and refusing to have its foundation rely solely on one ingredient. T-BOL is in fact testosterone enhancement done RIGHT.
Unleashing the TRUE Titans of Testosterone
To do testosterone enhancement right, ThermoLife scientists had to 1) massively increase free testosterone, and 2) do so without lowering total testosterone. More importantly, they could only use clinically proven ingredients. So did they do it? You bet they did, and they did WAY more than that!
To massively increase free testosterone correctly (the only form of testosterone that can build muscle), ThermoLife scientists infused T-BOL with 900mg of Divanabol™ and 300mg of patent pending Alatusterone™. Unlike other testosterone boosters, Divanabol contains 3,4-divanillyltetrahydrofuran AND additional lignans that ALL actively increase free testosterone, while Alatusterone has been clinically verified to raise free serum testosterone levels in mammals by a massive 520%!
The next step was to ensure that total testosterone production would not lower with such enormous increases in free testosterone. After reviewing years of scientific literature, ThermoLife scientists identified four powerful ingredients that are clinically proven to increase TOTAL testosterone. "Which ingredients are those, and how much total testosterone do they create," you ask? Take a look!
Forskobolin™ (120mg) - Clinically proven to increase testosterone by 40%!
Testafolia™ (300mg) - Clinically proven to increase testosterone by an imposing 100%!
Testveratrol™ (600mg) - Used to prolong the active lifespan of testosterone released by Forskobolin and Testafolia by preventing testosterone metabolism in the liver!
BZATD™ (30mg) - Providing MORE of the raw material needed to create higher levels of total testosterone!
And, as you have probably noticed, ThermoLife scientists refused to hide each ingredient in a deceptive proprietary blend. In fact, every ingredient in T-BOL is provided in physiologically active amounts - a trademark distinction of ThermoLife formulations!
But this is where T-BOL really becomes "testosterone enhancement done right!"
T-BOL is also formulated to be incredibly healthy.
Formulating T-BOL to be rich with healthy benefits was our number one priority. After all, if you don't have your health, you don't have anything. Just how healthy you ask? Unlike pro-hormones, powerful ingredients inside T-BOL are scientifically verified to possess strong anti-oxidant properties. They offer liver protective and cardiovascular benefits in addition to being anti-hypertensive. One key ingredient displays incredibly healthy benefits to the prostate, while others have even been shown to possess antimalarian, antiviral, and anti-anxiety benefits. Hands down T-BOL is not only the most complete natural testosterone booster on the market, but it is also the smartest choice on the market too.
As you can see, T-BOL is unlike any testosterone booster on the market today. T-BOL delivers a massive, yet balanced increase in BOTH total and free testosterone. It contains only clinically proven ingredients that are effective, healthy, and safe for use. T-BOL does not hide behind proprietary blends, nor does it utilize steroidal AI's.
T-BOL IS testosterone enhancement done RIGHT, and you are going to love your results!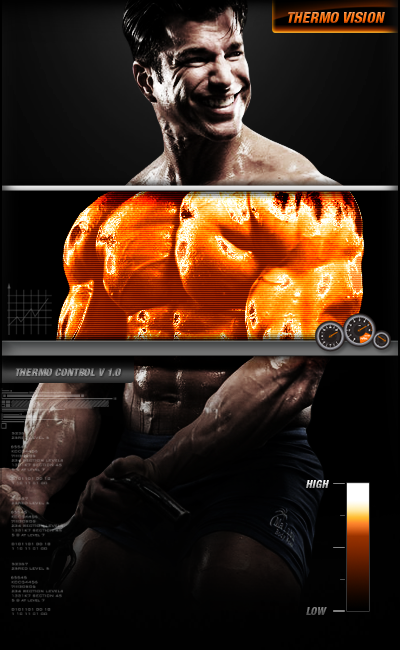 Delivering Results FAST!
† Your First Few Workouts:
T-BOL goes to work fast, stimulating the testosterone production centers of your endocrine system. With each passing day you can feel more and more testosterone being unleashed into your veins, fueling your muscle fibers, and increasing your sense of well being. You feel good. You can feel your muscles starting to harden up, increasing in density and fullness.
† After 7 Days:
Your veins are coursing with higher and higher levels of testosterone with each passing day. Workout after workout you are increasing in strength, working your way up the dumbbell rack and adding more plates to the stack. Your muscles are looking thicker with greater vascularity, and you may notice that your body fat is decreasing as well. You are sleeping better at night, waking up refreshed, and are enjoying the heightened sense of well-being from T-BOL.
† Looking Ahead as You Leave the Competition Behind:
By now you know that T-BOL is hands-down the most powerful testosterone booster on the market. Testosterone unbound and coursing through your veins, your body is transforming with greater muscularity as body fat is dissipating to reveal deeper and deeper muscular separations. Previous best records are falling left and right, and T-BOL's effects on testosterone enhancement feel enjoyably intoxicating. You simply feel stronger, more confident, and renewed with a greater sense of well-being. Your sex drive is absolutely ravenous and you enjoy knowing that T-BOL offers so many healthy benefits.